Sealcoating Palatine IL
Affordable Sealcoating Palatine IL services – FREE estimate at 630-479-8616 – Black Pearl Sealcoating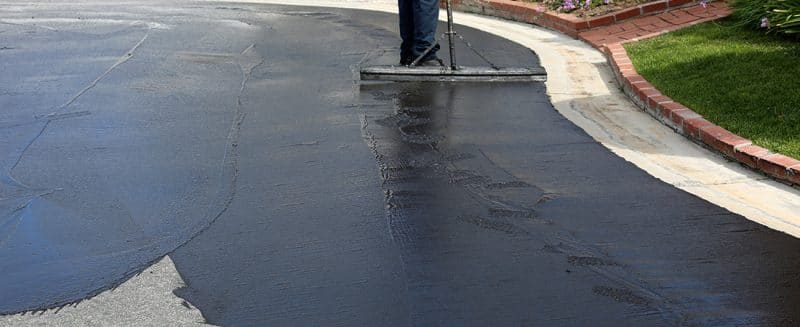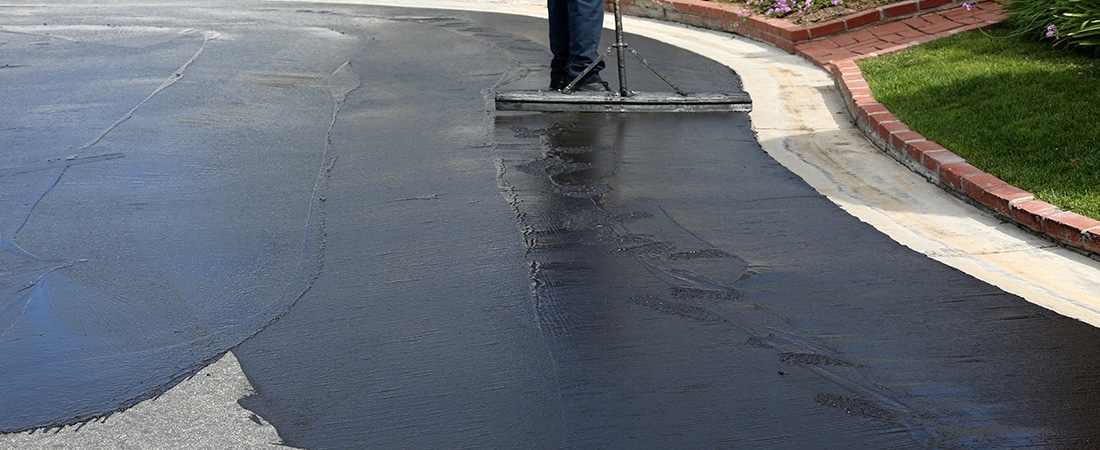 If you're a new homeowner are not very familiar with sealcoat – it's basically a liquid sealant mixture that's applied to asphalt-based paved surface like parking areas and driveways. For many homes the driveway is a prominent feature that occupies a lot space in the front yard. A faded, cracked and crumbling driveway diminishes curb appeal.
Some key benefits of Sealcoating Palatine IL asphalt paved surfaces:
Improve Appearances
Driveways takes up room. After all, it's where vehicles are parked and where kids play during the warm summer season. If it is not maintained adequately, it can really have a negative effect on a home's appearance. Asphalt paved driveways are vulnerable to cracks, fading color and other indicators of deterioration. If overlooked for too long cracks in asphalt can even result in accidents.
Protect your investment with Sealcoating Palatine IL
When applied to the top surface of a paved driveway or parking area, sealant provides a protective barrier. Its deep black coloring looks refreshed and more inviting. The coating keeps rainwater, vehicle fluids, ultra violet rays, ice melter salt and other chemicals from fading the color and weakening the asphalt. Plus, sealcoat will help to stop weeds and grass patches from growing up through the asphalt surface.
Water from melting ice and snow that penetrates into the base materials of a driveway cause smaller cracks to continually get wider and longer. Sealcoating Palatine by our experience crew can help prevent that!
Sealcoat actually attracts heat from the sun and gets more pliable in hot conditions. Rather than the asphalt starting to crack due to high temperatures, the sealcoating will mold into shape. If you have guests visiting, the asphalt driveway won't warp under the weight of their vehicles because professional sealcoating strengthens and prolongs service life.