Commercial Sealcoating
Do You Have A Commercial Sealcoating Project We Can Help With?
Commercial Sealcoating – Black Pearl Sealcoating, Inc
Black Pearl Sealcoating is your source for professional sealcoating, striping and related services for all varieties of commercial property parking lots and driveways for restaurants, shopping plazas, shops, offices, community centers, churches, schools, government facilities and more.
We also maintain asphalt surfaces for large multiple-unit residential buildings like condominiums, apartments and townhome associations.


20 Years Industry Experience
A family-owned and operated business with more than 20 years of industry experience, the Black Pearl team specializes in asphalt maintenance with complete programs of affordable solutions including asphalt patching, crack filling, sealcoating and parking lot line striping.
Benefits of Commercial Sealcoating
Because asphalt is a porous substance, its binding and waterproofing properties can be prone to disintegration through exposure to oil, grease and gas. Asphalt is also affected by the harsh elements of winter and the application of melting salt when conditions are icy. The purpose of sealcoating is to form a preventive barrier between asphalt and the elements that can cause it to break down.
The other major benefit is that sealcoating simply looks good! When our team finishes sealcoating a commercial parking lot or driveway, the result is a clean, well-defined look that refreshes the overall appearance of the whole property. First impressions are important for any business, restaurant or retailer – when you enhance your curb appeal, you'll attract more customers.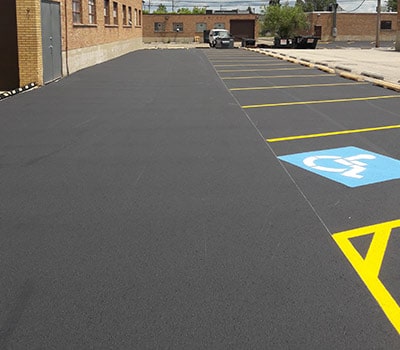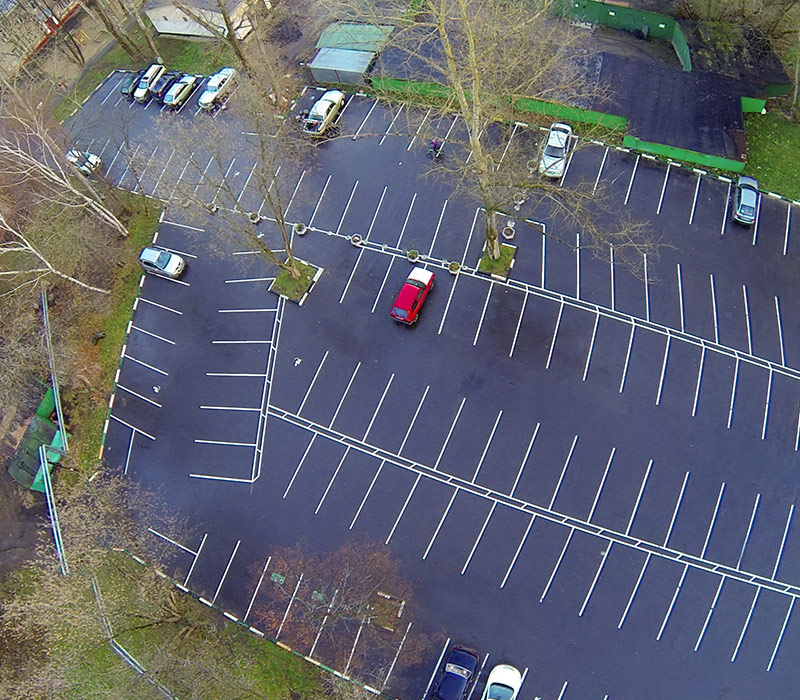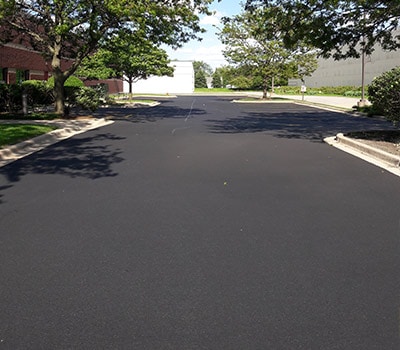 Extend the Lifespan of Your Parking Lot
Routine parking lot sealcoating and maintenance can double the lifespan of your asphalt. Because the expense of total replacement – just like most other things involved with running a business – continually increases, it's essential to help your existing asphalt last as long as it can.
Additionally, a properly maintained parking lot is typically a safer parking lot. With a smooth surface that's free of potholes and parking space stripes that are sharply-defined and easy to see, the chances of slip-and-fall accidents or fender-benders are much less likely.
Our Customers Love Us
"We called Black Pearl Sealcoating and 2 other companies to get estimates to sealcoat our driveway. Not only did Black Pearl have the best quote, but we had to wait 2 and a half hours for the other companies to give us estimates. Needless to say, we went with Black Pearl and are very happy we did."
"We were a little hesitant to use a company we didn't know to seal our driveway, but judging by our overall experience with Black Pearl Sealcoating, we're sure glad we did. Joe and Mike were very easy to work with, and they did everything they said they were going to do. Very professional!"
Professional Applicator Of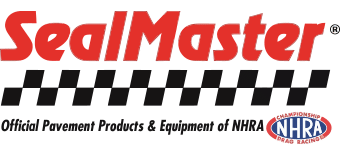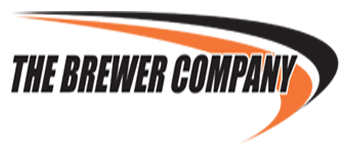 To learn more about Black Pearl Sealcoating or schedule a FREE estimate and contact our offices at 847-602-7806 or use the form below.