Asphalt Maintenance
Are You In Need of Asphalt Maintenance Project We Can Help With?
Asphalt Maintenance – Black Pearl Sealcoating, Inc
Asphalt maintenance is one area of property management that is sometimes overlooked. This is somewhat understandable because cracked and discolored asphalt is probably not going to be viewed with the same urgency that a hole in the roof would be.
But unfortunately, waiting too long to protect or repair asphalt can actually result in costly repairs down the line – costs that could have been prevented by following a smart maintenance plan.

20 Years Industry Experience
Asphalt maintenance generally involves safeguarding asphalt surfaces with effective methods like sealcoating and crack repair. It's helpful to recognize that from the first moment that asphalt gets installed for that new driveway or parking lot, a slow but steady deterioration process begins.
The asphalt becomes slowly weaker when the binding ingredients it contains begins to oxidize due to exposure to sun, water and air. Through the Black Pearl Sealcoating process, those critical binding components stay protected from harmful oxidizing effects – as well as from gas, oil, and ice melting salts.
For a very affordable rate, asphalt surfaces regain a new, more appealing look. Sealcoating is a process in which our high quality sealer is applied to the paved surface. Our expert broom application method permeates the pores in the asphalt, resulting in a thicker, long-lasting seal.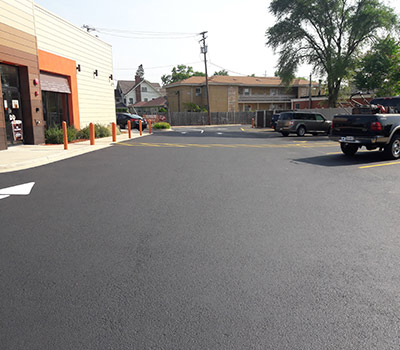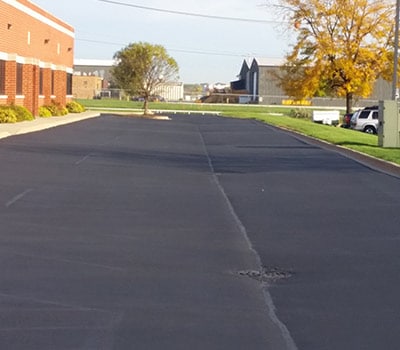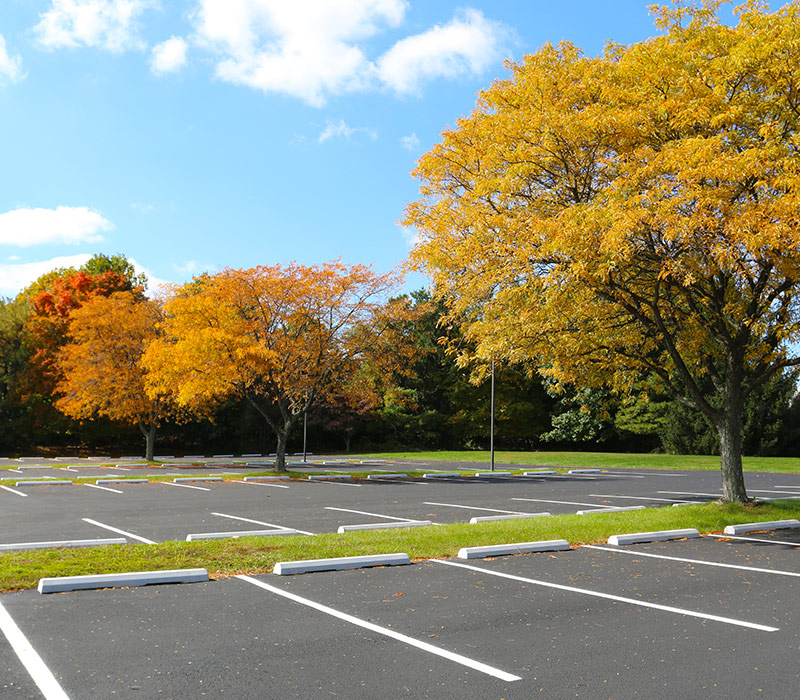 Cracks
Due to settling of ground soil and asphalt oxidation, it eventually forms cracks. As the cracks develop they expose the driveway or parking lot to damage from water. Water causes problems as it seeps into the cracks and into the asphalt's sub-base.
This slow deterioration creates depressions in the surface, pot holes and more cracking. In the winter when water penetrates into cracks and then freezes, the cracks simply get wider.
If you're seeing signs of discoloration and cracking on your asphalt surfaces, give us a call for affordable solutions today at 630-479-8616.
Our Customers Love Us
"We called Black Pearl Sealcoating and 2 other companies to get estimates to sealcoat our driveway. Not only did Black Pearl have the best quote, but we had to wait 2 and a half hours for the other companies to give us estimates. Needless to say, we went with Black Pearl and are very happy we did."
"We were a little hesitant to use a company we didn't know to seal our driveway, but judging by our overall experience with Black Pearl Sealcoating, we're sure glad we did. Joe and Mike were very easy to work with, and they did everything they said they were going to do. Very professional!"
Professional Applicator Of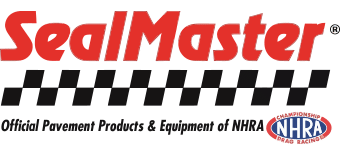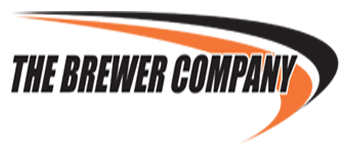 To learn more about Black Pearl Sealcoating or schedule a FREE estimate and contact our offices at 630-479-8616 or use the form below.