Bensenville IL Asphalt
Bensenville IL Asphalt – Effective maintenance typically consists of applying sealcoating to asphalt surfaces to improve its appearance and extend longevity. It's beneficial to understand that from as soon as asphalt is installed for a new driveway, service road or parking lot, a gradual but continuous process of deterioration starts. The asphalt – which is also subject to weather and traffic conditions – slowly weakens as its binding ingredients starts to oxidize as a result of exposure to the elements. With sealcoating application used by Black Pearl Sealcoating, those vital binding components are protected against oxidizing, in addition to gasoline, oil and ice melter salts.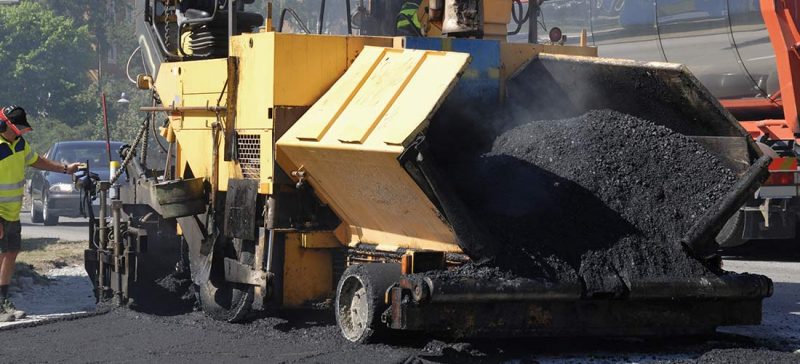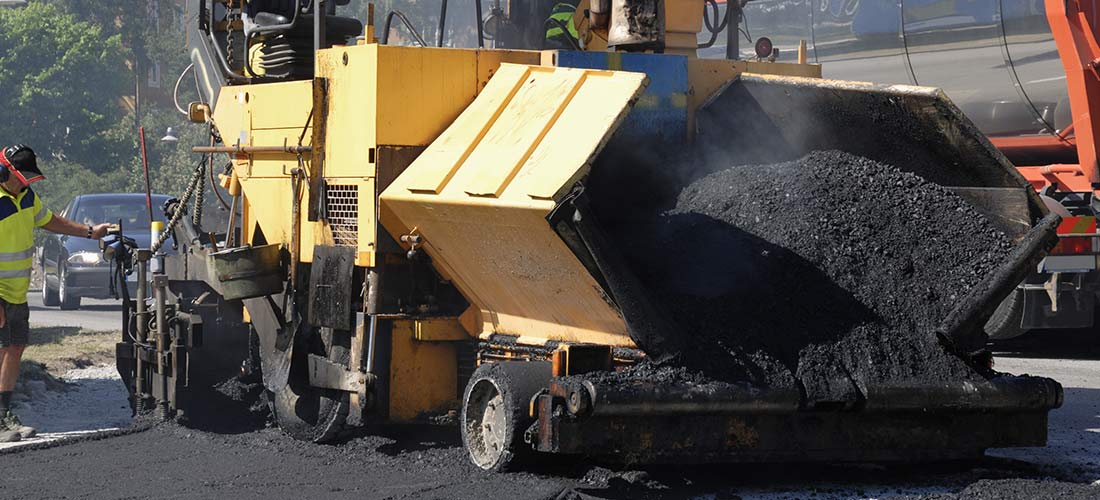 Bensenville IL Asphalt solutions
At affordable rates, Black Pearl can restore your driveway and other asphalt surfaces with a refreshed, more inviting look. Sealcoating is a procedure during which our premium quality sealer is applied to the paved surfaces. Our broom application method then helps the sealcoating permeate deeper into the asphalt, which results in "sealed" protection that's long-lasting and looks great!
Bensenville IL Asphalt Solutions for Commercial and Industrial Properties
Parking lots, regardless of whether they are asphalt or concrete, small or large, narrow or wide, simply won't last forever. At a certain point, managers of commercial or industrial properties will want to consider maintenance or replacement for their paved surfaces. Typically, asphalt paving will last for approximately 25 years, while concrete paving can last for perhaps a few years longer than that. Numerous factors will impact the life expectancy of your commercial or industrial facility parking lot:
The expert Bensenville Asphalt maintenance practices we can provide for your paved surfaces are affordable solutions that we can schedule at your convenience! If the driveway, parking areas and other paved surfaces at your commercial or industrial property is cracked, breaking apart, gray, fading in color and lacking visible parking stripes, give Black Pearl Sealcoating a call today and we can schedule a free estimate to get started!
Are your paved surfaces overdue for professional solutions? Here are a few common signs that your parking lot could benefit from asphalt maintenance:
Cracks and potholes. As Bensenville Asphalt and concrete paving ages, cracks will inevitably start to form. When addressed early enough, we can effectively seal up and fill in cracks so they don't keep spreading. For surfaces where there are multiple, larger cracks and the asphalt is crumbling and breaking apart, the best solution is usually to have the whole paved surface taken out and replaced with a new installation.
Of course, when cracked asphalt goes without Bensenville Asphalt maintenance for too long, the result is eventually potholes. These unsightly surface features are not just unappealing, but can also pose a driving hazard.
Puddles, water collecting. When water pools in large sections of a parking lot, it can begin to damage the pavement. This can occur if the Bensenville Asphalt paved surface was not leveled adequately. Pooling water might not necessarily indicate that total resurfacing is needed, but it should be assessed by a Bensenvile Asphalt expert who can recommend the best way to redirect the water.
Fading of asphalt surfaces. The color of your commercial parking lot may be fading due to sunlight exposure. Years of UV rays on asphalt – and rainstorms and snow too – will eventually cause its shading to go from black to gray. Our Bensenville Ashpalt solutions can restore and refresh the color to black, as well as fill in unsightly cracks and holes.
If your commercial parking lot, driveway or service road is showing these signs of deterioration, don't hesitate to contact the Bensenville Asphalt experts at Black Pearl Sealcoating today at 630-479-8616 for a complimentary estimate.