Asphalt Bloomingdale IL
Services by Black Pearl Sealcoating – 630-479-8616 – Asphalt Bloomingdale IL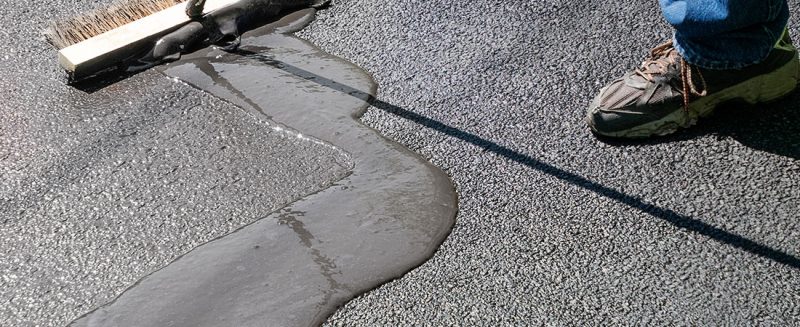 A brief review of what sealcoating your Asphalt Bloomingdale IL will – and will not – do:
What Sealcoating WILL DO:
-Coal tar emulsion, petroleum-based emulsion or asphalt emulsion will serve to protect an asphalt paved surface from spilled motor oil and gasoline, oxidation from sun exposure, deterioration from ice melting salt and the constant punishment handed out by the elements of nature while also improving appearances. The simply visual upgrade that comes with sealcoating does wonders for improving curb appeal!
-When applied as a part of an asphalt maintenance plan, sealcoating 12 to 18 months following asphalt installation and each two to three years after will help to prolong the service lifespan of a driveway or parking area by many years.
-Sealcoating for Asphalt Bloomingdale IL helps to melt down ice and snow quickly because the surface's deep black color retains heat from sunlight exposure. Sealcoating also makes it easier to sweep and clean a driveway or asphalt parking thanks to its smoother surface.
What Asphalt Bloomingdale Sealcoating WON'T DO:
An asphalt driveway or parking area that has been somewhat neglected for a long time – such as more than ten years or so – will only benefit cosmetically from sealcoating. While it will certainly help to fill in cracks and refresh the coloring, the sealcoating process will generally add just a few years of service life to asphalt that is significantly deteriorated.
FREE Estimates at 630-479-8616
If your driveway, parking area, sidewalks or service road is covered in cracks, crumbling areas and generally is in poor condition, give Black Pearl a call and book a free estimate on our sealcoating and other services that restore your paved surfaces. We serve residential and commercial properties of all sizes and designs throughout the Chicagoland suburban communities with affordable solutions that last!